For immediate release
Thursday January 19, 2012
Rotorua venues attracting top artists to town
Rotorua is attracting top New Zealand and international artists for music gigs by stepping up its night scene with a leading club venue as well as the largest Raggamuffin line up ever.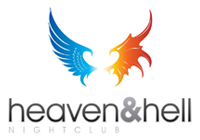 The opening of new bar Heaven and Hell by owners Pato Alvarez and Brendon Gilbert has infused a new vibe into Rotorua's night life, which saw artists Tiki Taane and DJ Sambora from Shapeshifter headline the sold out official opening of the club last weekend. Also in the pipeline for 2012 are P-Money (27th Jan), Optimus Gryme and General Lee (10th Feb), J.Williams (17th Feb), Bullet Proof (24th Feb), with The Black Seeds, Concord Dawn and many other top New Zealand bands, DJs and international acts also planned.
With the club's completely white interior jumping to life with guys and girls moving to the bass-filled beats and flashing lights, you could be mistaken for thinking  you were somewhere in Europe.
The DJ booth is the biggest in the country with over 140 lights all connected to the sound system following the beats and there is also a Game Zone with X-Box Kinects which respond to every physical movement for virtual sports.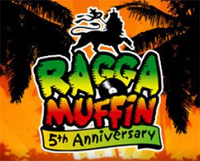 Complimenting this new addition to Rotorua's growing nightlife scene is the massive line-up of Kiwi and international artists that have also been announced for Raggamuffin 2012 which is being held 28 – 29 January.  Celebrating its 5th birthday and featuring the biggest artist line up yet the event has moved to a new two day format to meet demand.
This year's concert features two stages with over 12 hours of music including; Ali Campbell's UB40, J Boog, Arrested Development, Billy Ocean, Big Mountain, Jnr Marvin, Spawnbreezie, Nkulee Dube (Lucky Dube's daughter), Kora, Katchafire, House of Shem, 1814, Cornerstone Roots, Three Houses Down, NRG Rising, Tomorrow People, Soljah, Foundation, Chad Chambers, DJ Sir-Vere and DJ Poroufessor.
Destination Rotorua Marketing general manager Oscar Nathan has been to a number of Raggamuffin concerts and continues to be impressed with the variety of acts and activities provided at the event. 
"For many concert goers, Raggamuffin is also an opportunity to catch-up with friends from across the country.  The ability to simply chill out or muse around the various activities and stalls is great – it's a constantly evolving event and those responsible take their role seriously which is why it continues to go from strength to strength each year" says Nathan. 
If you haven't managed to get hold of your own tickets for next weekend's event, check out raggamuffin.co.nz
ENDS
Media contact:
Jenha White
Destination Rotorua Marketing Trade Marketing Co-ordinator
Phone: 07 351 7107
Email: jenha@rotoruanz.com