the Rotorua Convention Bureau, Millennium Hotels & Resorts and Air New Zealand cordially invite you to join us for a four day familiarisation to ROTORUA, New Zealand.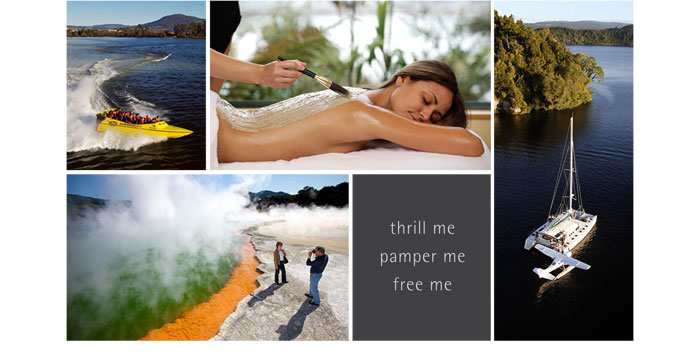 Departing Saturday 30 July 2011 and returning Tuesday 02 August 2011.
The itinerary will include:
Rocking good time in one of the world's unique destinations
Off site dining venues
Top hotel and meeting venue inspections
Original attractions that can't be found anywhere else
Really good insight into a new destination for your clients
Unique activities to thrill, free and pamper
Amazing experience you will never forget
Your hosts will be Debbie Gee & Helen Bambry. As a special guests flights, accommodation, meals and all activities will be provided for you as part of this invitation. Your only contribution is the airline taxes of approximately $120AUD.
RSVP to debbie@RotoruaNZ.com or helen.bambry@millenniumhotels.co.nz by
Friday 24th June 2011 to secure your place onboard.